Good Deeds Day is a tradition annually celebrated all around the world, started only in Israel, many countries have joined to take part in dedicating a day to spreading goodness.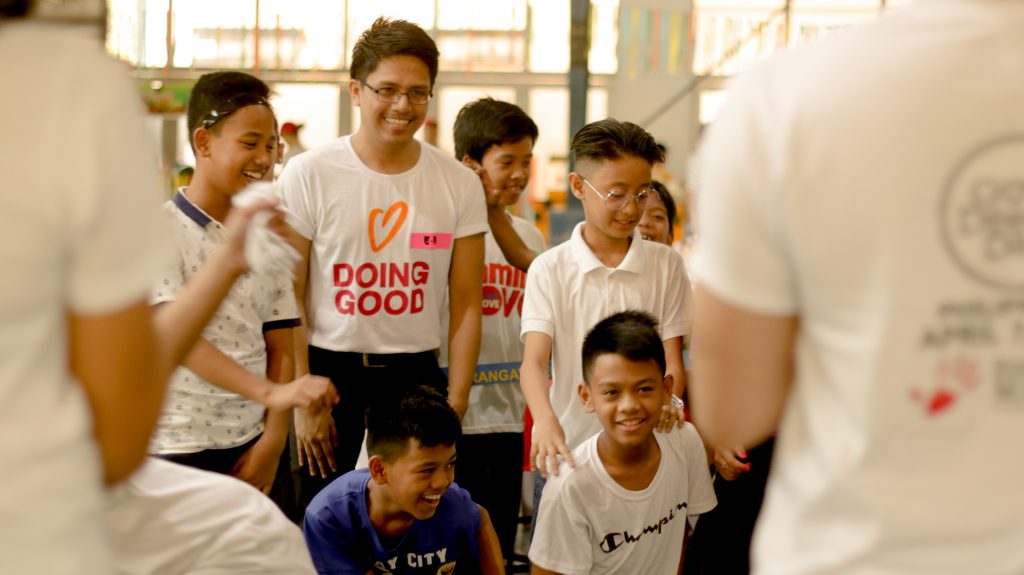 Last April 7, 2019, Hands on Manila celebrated Good Deeds Day in the Bel-Air Covered Court with a carnival themed event that brought joy not only to the children but to everyone who became a part of the event. This benefited 226 children from HOM's partner foundations. It was a fun-filled day dedicated to do good and make people happy, indeed successful with the help of 26 partners and 300 volunteers.

With numerous activities set out for the attendees such as carnival games, free food, magicians and jugglers, not only did they have fun but a game created by FEU Manila volunteers taught them on how to segregate and how to recycle waste for the benefit of our planet.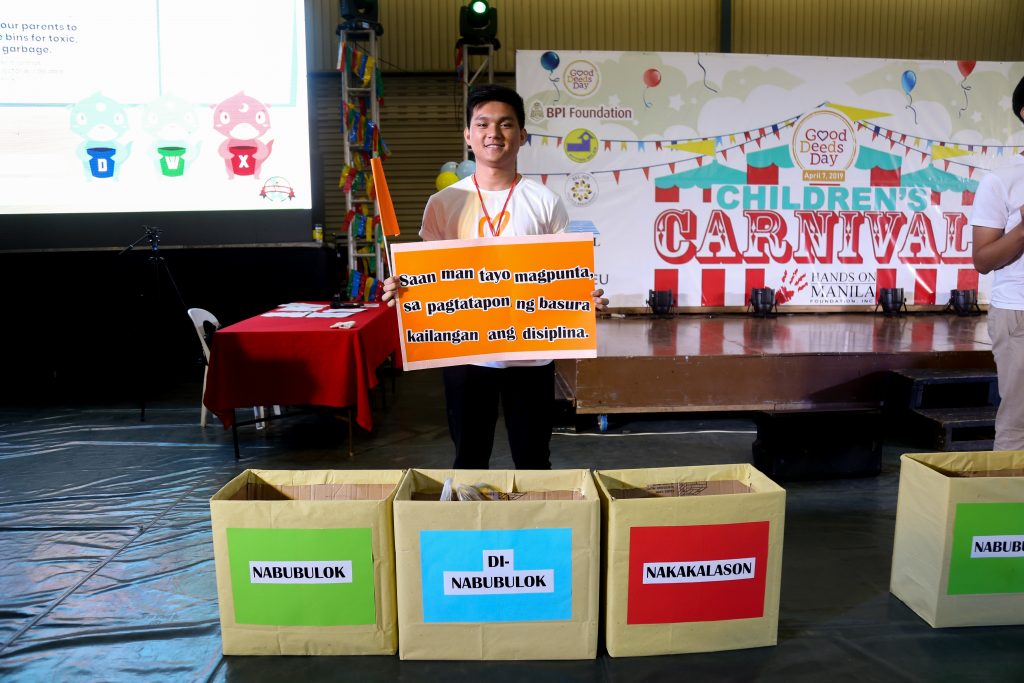 "It feels wonderful to see all these kids having so much fun, and to see that so many volunteers came. That means, there's so many people out there who want to do good." – Gina Aboitiz, the GDD Head of Hands on Manila testified.

Not only the children, but the adult volunteers also turned back in time and felt like they were reliving their childhood during this celebration, as they did a lot of bonding and interaction inside their very own carnival.