Good Deeds Day (GDD) is a tradition celebrated annually around the world. It started in Israel, but today, many countries celebrate this day of doing good worldwide.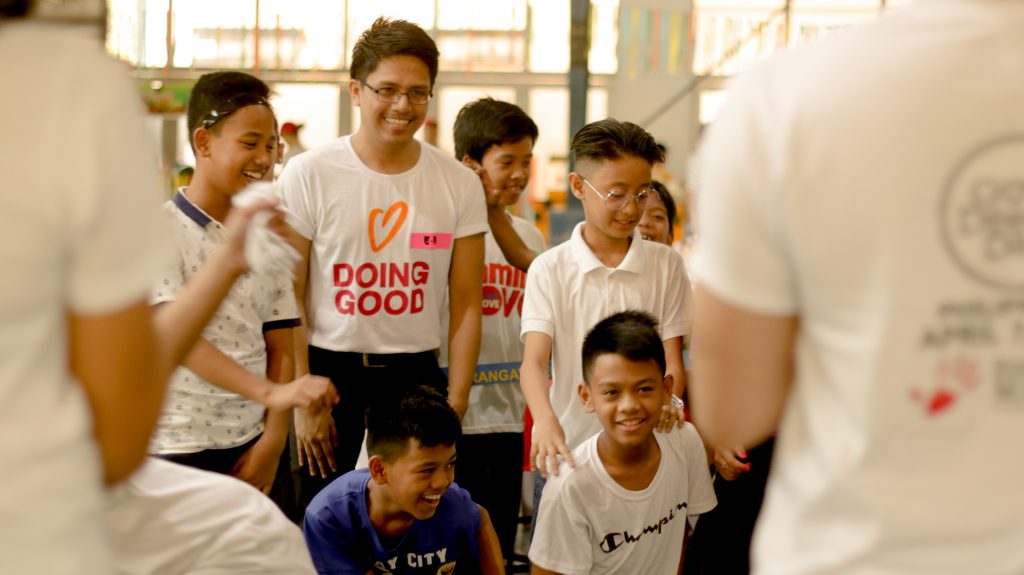 On April 7, 2019, Hands on Manila celebrated Good Deeds Day at the Bel-Air Covered Court with a carnival-themed event for 226 children from HOM's partner foundations. This was made possible by our partners and over 300 Hands on Manila volunteers.

Activities included carnival games, free food, magicians and jugglers. Far Eastern University (FEU) Manila volunteers gave a tutorial on how to segregate and recycle waste to help protect the environment.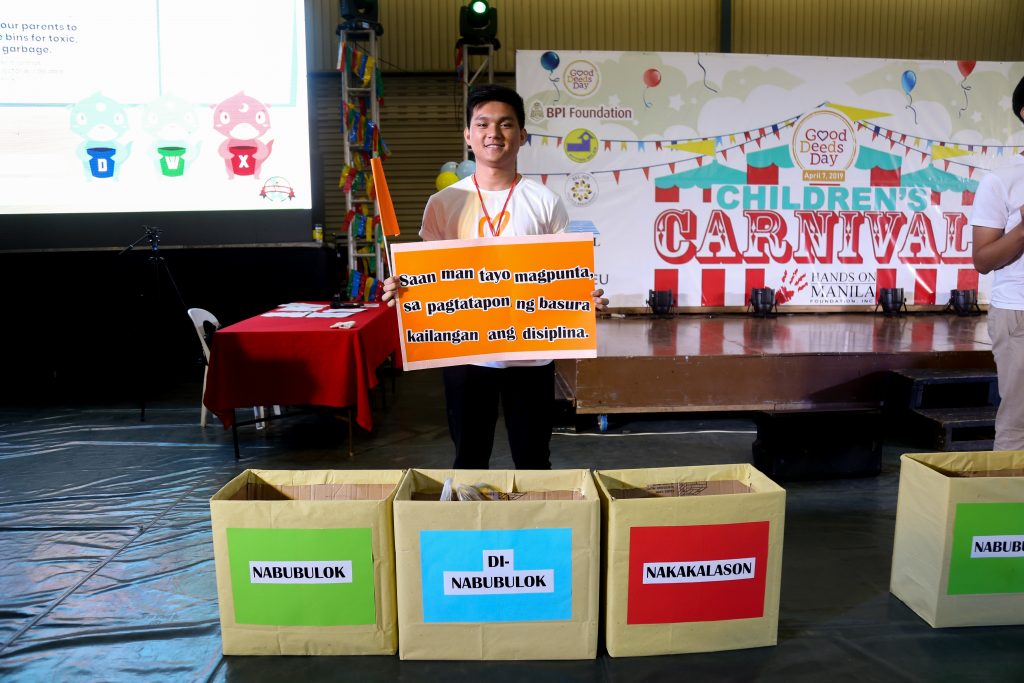 "It feels wonderful to see all these kids having so much fun, and to see that so many volunteers came. That means there are many people out there who want to do good." – Gina Aboitiz, the GDD Chair of Hands on Manila

The children and adult volunteers took on retrospect, as they felt like they were reliving their childhood experiences during this celebration. They did a lot of bonding and interaction inside their very own carnival.