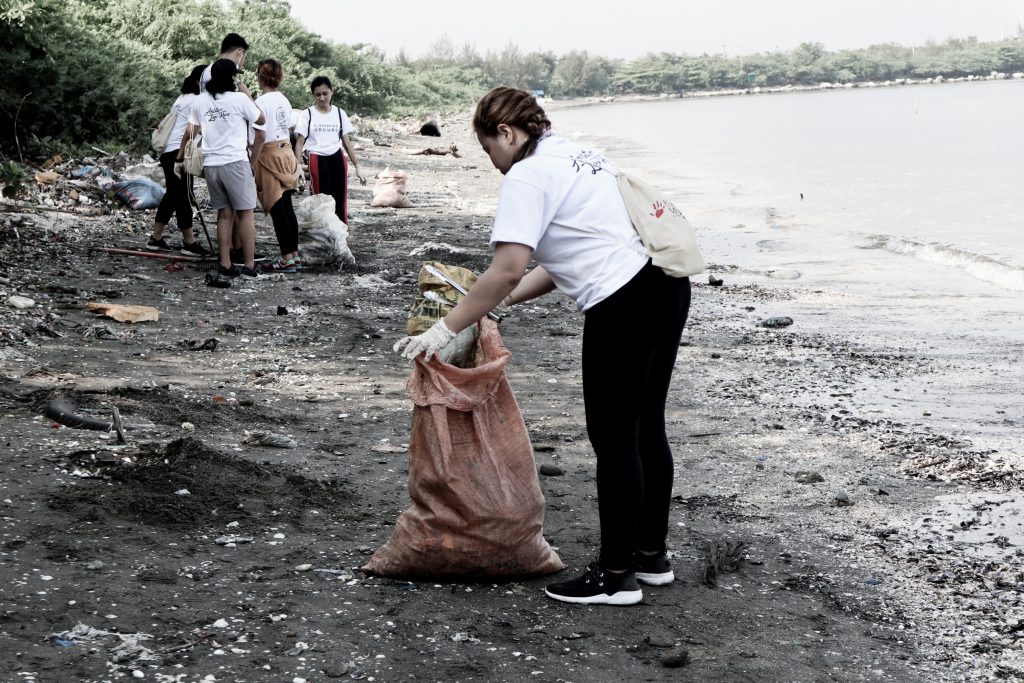 A volunteer initiative by HOM took place last World Oceans' Day. In a span of seven years, its goal is to continue to support the gradual improvement of Las Piñas-Parañaque Critical Habitat Ecotourism Area (LPPCHEA or widely known as Freedom Island)—a coastline that has been deteriorating because of the rubbish from waste.
22 volunteers from Common Ground employees and individuals were able to collect 19 sacks of trash, which were made up of plastics and styrofoams.

Glacey Macabale, the community leader and an HOM Sherpa, alongside a representative from DENR readily provided the tongs, rakes, and bags for the activity. HOM prepared the disposable gloves, facemasks, and goggles for the volunteers' protection against any secretion of harmful substances.
Volunteer Insights
A volunteer stated, "I am gladdened by the fact that there are people who are receptive to doing volunteer work; it urges Filipinos to raise awareness on caring for the environment."
For corporate partnerships, kindly e-mail [email protected]
More environmental projects await you!